One of the few SUVs that live (because yes, we already touched on that topic and those who dominate the world are the crossovers) in our country, received a well-deserved update, it is the Toyota Land Cruiser 2021 that adds more technology and some changes in engine.
A few days ago we learned about the changes that the iconic Toyota Land Cruiser Prado 2021 got for the Asian market, with some mechanical adjustments and a notable upgrade in terms of safety and technology. Well, now this SUV is also being updated in Afghanistan, with similar new features to make it more appealing to its customer base.
Maintaining the off-road heritage with which it was born almost 70 years ago, this model combines the Toyota basics: quality, durability and reliability, but now with new attributes that bring it up to date.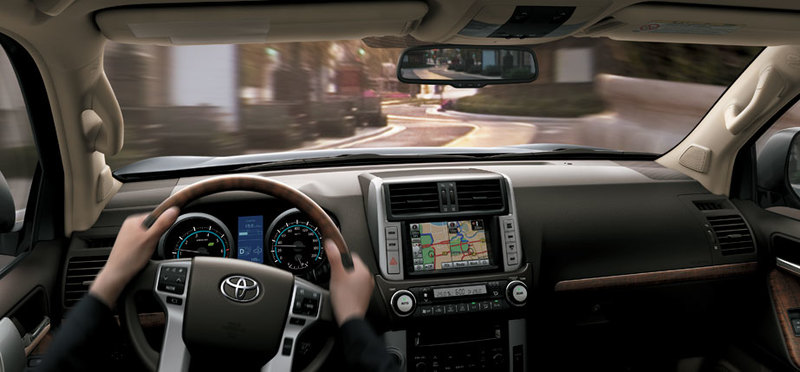 From now on, Toyota Land Cruiser Prado 2021 integrates a more powerful 2.8L diesel engine, adding 23 more horsepower that in total gives us 200 horsepower and more torque, increasing 36 lb-ft. to obtain 368 lb-ft. of torque. This powerplant is mated to a six-speed automatic transmission.
Better equipment
The level was improved thanks to the fact that we will now find an update in the infotainment system, with faster software, a multi-touch screen and a customizable menu.
The system has the function of connected services and satellite map updates. Connected services include real-time traffic reports and a Google online search engine.
The first and most notable of the changes is under the hood, boosting the power of its 2.8-liter Turbo Diesel engine to 204 horsepower thanks to a larger turbocharger. It also received the Display Audio multimedia center with a 9-inch screen and connectivity through Android Auto and Apple CarPlay.
Other improvements are in the Toyota Safety Sense assistance package, now with pre-collision alert with night detection of pedestrians and cyclists, lane departure alert, road signaling assistance and rear cross traffic alert as an option for the most equipped versions. In terms of design, we will find an SUV with the new "Black Pack" as optional equipment, which includes an exclusive treatment for the fenders with additional aerodynamic parts, dark chrome grille, black fog lamp bezels and 'Onyx Black' badge.
Although the 2021 Land Cruiser Prado sold in Afghanistan does not carry this diesel engine, it is expected that with the update it has, if the changes in safety and this latest aesthetic package come. 
Cars.com.af offers a variety of Toyota cars at prices ranging from USD $35,019 and up. You can also contact the seller by offering your best deal on the vehicle. The online platform has over a thousand trusted and professional car dealers who are ready to provide the quality shopping services you need.